Business Security Experts
A fire or burglary can devastate a small business. Our business security experts are here to prevent that from happening to you.
Dynamark's specialists can build a custom business security system for you using the latest technology in burglar alarms, fire alarms, control systems, and CCTV camera surveillance.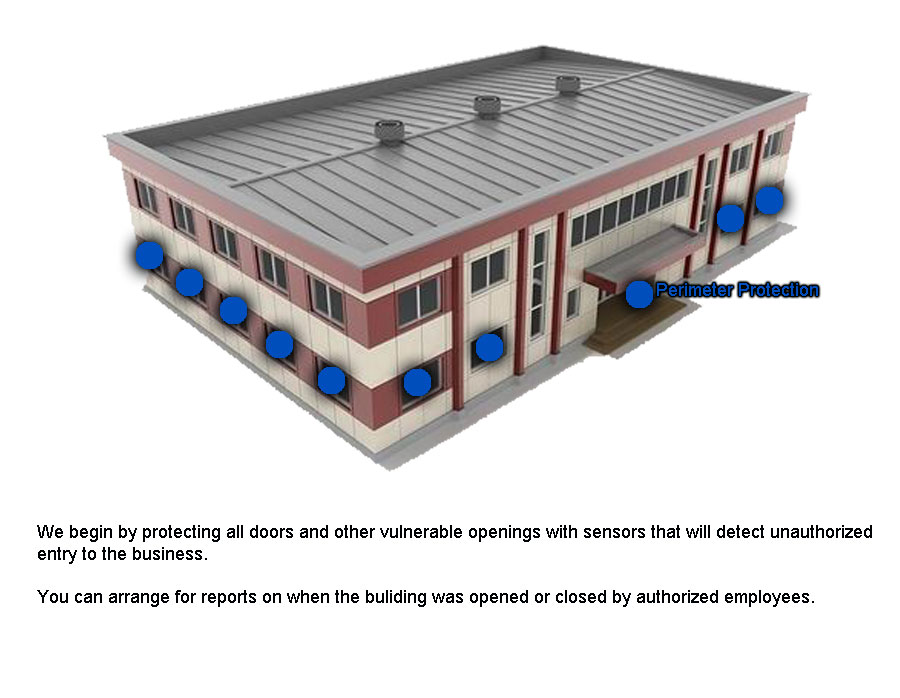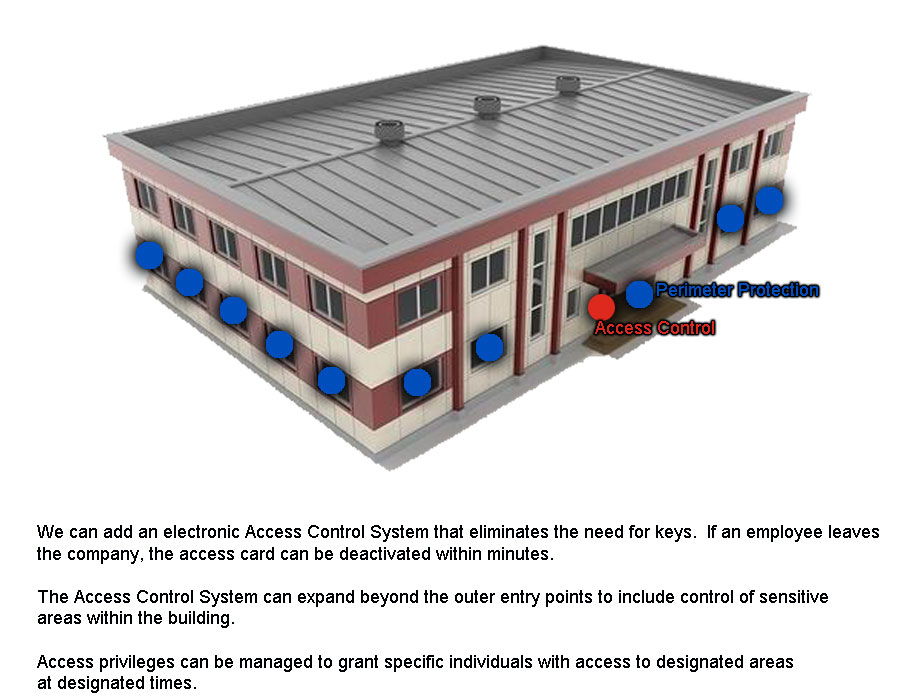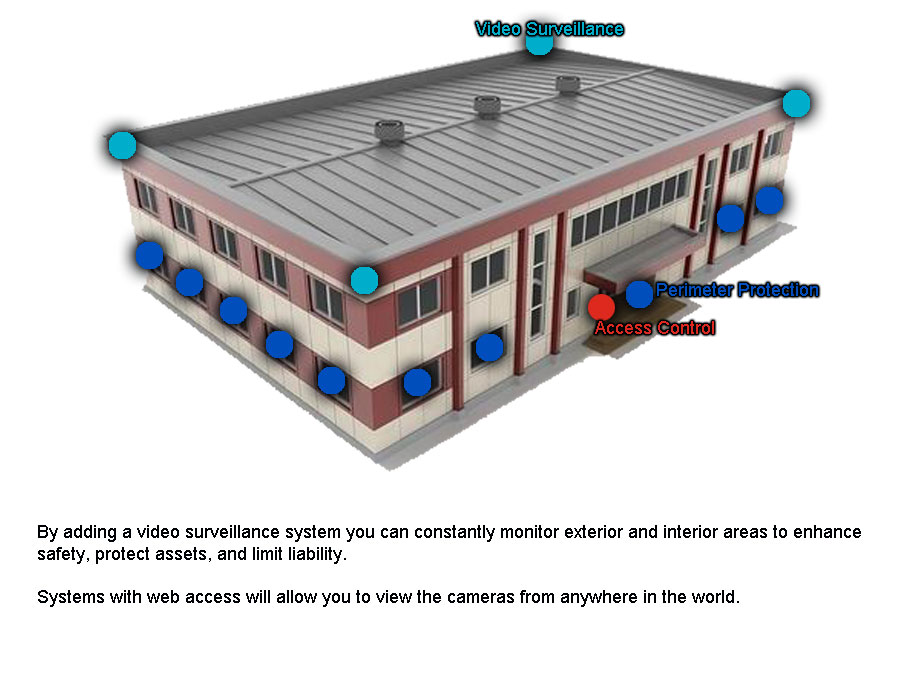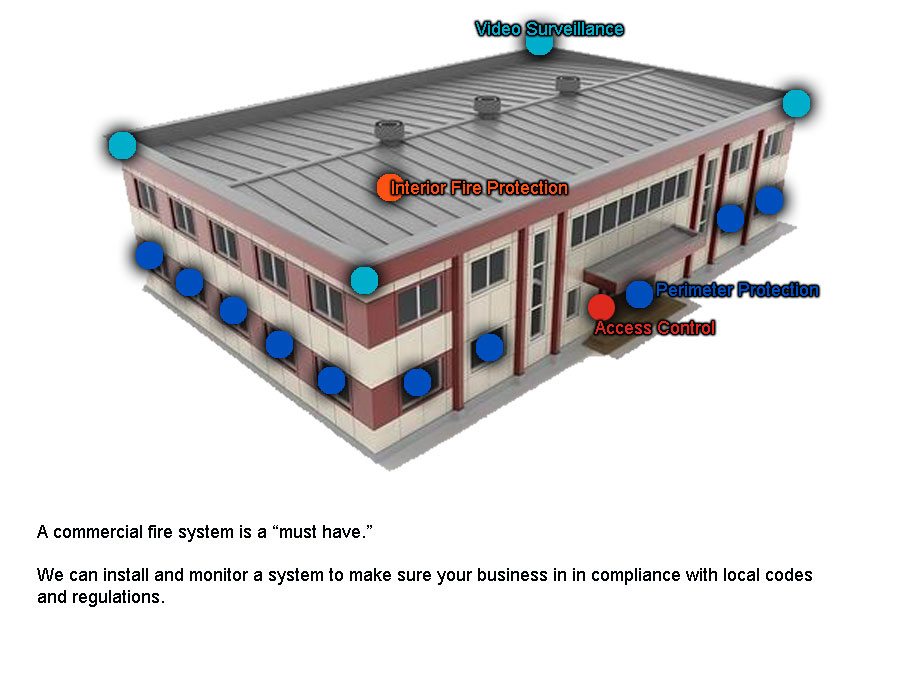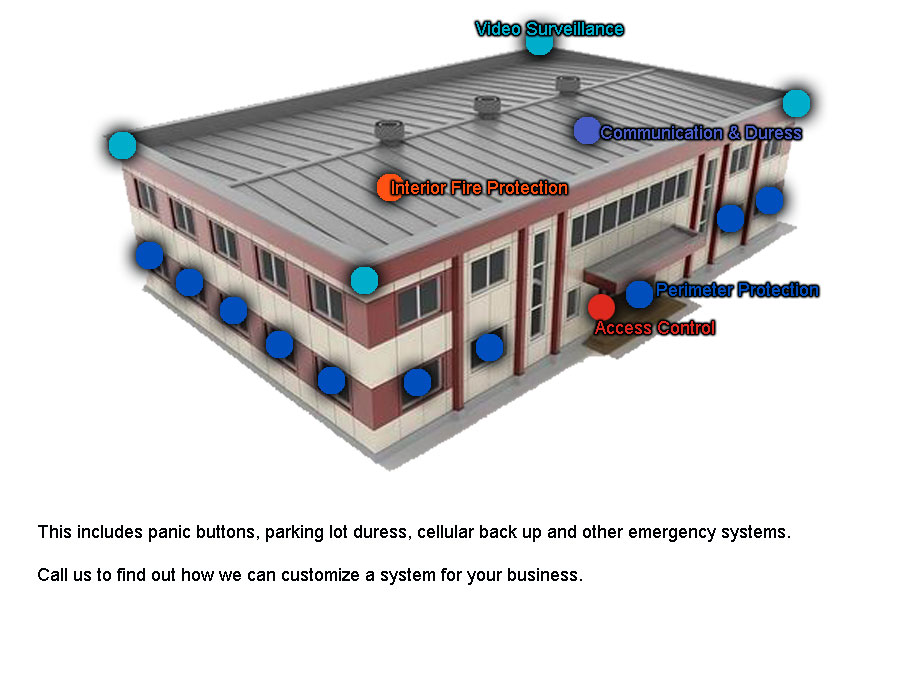 State of the Art Commercial Security Equipment
(click/tap to flip)
Wired and wireless burglar alarms and fire alarms
CCTV surveillance with remote viewing via TV, PC, or mobile phone
Remote alarm system access control from a mobile device
Installation by our fully-licensed and insured business security technicians
We are proud to offer name-brand equipment, including GE and Honeywell!
Finance and leasing options available
Commercial Fire Systems
(click/tap to flip)
The most important aspects of a fire system are quality of the design, installation, service and the most recent inspection.
Reasons for inspections:
To meet local codes and certification requirements
False alarm prevention
Insurance companies may provide a reduction in premiums
Better maintained buildings have a higher resale value and can command higher rents.
About Our Business Security Monitoring
(click/tap to flip)
24-hour UL central station monitoring
Remote and on-site video monitoring
2-way voice monitoring (hands-free communication with central station)
Cellular back-up system (in case your land line is cut)
Our office staff is available 24 hours a day, seven days a week.
Already have an installed system, but no monitoring? We service and monitor all brands