Testimonials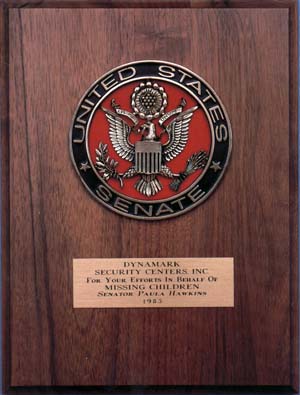 What Our Customers Say About Our Expertise in Home Security Systems, Business Security Systems & Commercial Security Systems
I want to tell you what happened the day we moved into our home. About 3a.m. the alarm sounded. The keypad said it was the front door but l know I locked that door. As I went down the stairs, that door was swinging on its hinges! I hesitate to even imagine what could have happened… Thank you for helping us solve (any problem) BEFORE our burglary attempt.
This is a note of appreciation for introducing us to your security system. Although we had no intention of buying a system (and really couldn't afford it at the time), I've been so grateful ever since that we have it.

As you know, my husband has developed a serious heart condition, and when I go to work and he's here alone, I'm secure in the fact that he has the panic button and a couple of neighbors who will respond to it. Also, he has been hospitalized for a total of more than twelve weeks since early July, and having the system turned on while I'm here alone has given me a great feeling of protection and comfort. We had a break-in several years ago, and it took us a long time to get over the fact that "someone" was in our home and going through our things. That feeling was worse than that caused by the loss of the things that were taken. Now I feel certain that it won't ever happen again, or if it does, the burglar will be in for a very rude awakening.

One other thing that means a lot to us is that we know that you both stand ready to help in any problems we might have. We needed coaching in learning to use the system, and your time and patience meant a lot to us. With the continuing epidemic of home break-ins, it seems that no home should be without one of your alarm systems, and we just wanted you to know how much we appreciate doing business with you and how very pleased we are that we decided to invest in a very fine system. It's also a good feeling to know that our purchase remains confidential and that you don't use names of your customers to others. All in all, I guess you could consider this a fan letter!

Thanks for everything, Kathy and Bill!

Sincerely,
This letter is intended to let you know how pleased we are with our new security system and to thank you for the fine service we received both before and during installation. The high levels of courtesy, competence, and professionalism demonstrated by you and your installers are rarities in today's consumer product/service environment.

We were very impressed with your thoroughness in explaining the system and answering questions, as well as the neat and efficient manner in which the system was installed. Needless to say, the quality and versatility of the system were just icing on the cake.

In closing, we would like to assure you that we will highly recommend you to anyone we know who might be interested in a security system.

Sincerely,
My family would like to thank you for installing a Dynamark Security System three months ago in our home in North Adams.

On August 4th at 2:30 A.M., someone tried to break into our garage while we were sleeping. We were awakened by our alarm, and the intruder was frightened away. Although the intruder was not apprehended, I feel that this system has proven its effectiveness and is well worth the investment.

The Dynamark System saved us a great deal of money already; but more important than that, it provides us a peace of mind for the safety and well-being of our family.

Thanks again.
This is just a note to let you know that our fire system has again saved our home and maybe a life!!

Last evening, we arrived home after bowling and invited a couple of friends in for coffee. As we visited, the master control of our Dynamark Security System sounded the PIPE signal. We jumped up, shouting that's the fire alarm. As you know, we have several apartments above our office next door. Dynawatch called us on our office phone because I kept shutting the system down as we looked for the fire. One of our tenants had put something on the stove and then fell asleep. The smoke detector in his apartment awakened him. His apartment was full of smoke…thick, black, choking smoke. We had to use a large fan to clear the apartment.

We thank you again for spending the time to convince us that we should protect our home, apartments, and office. We have such Peace of Mind and complete confidence in our system and you.

Gratefully,
Now that our Dynamark system is installed in the house, Michelle and I feel much better about leaving the house unattended. When we moved out here, I thought about a security system but I put it off; mainly because we have TWO Doberman Pinschers who stay in the house all the time. I thought that no one in their right minds would go into that house.

Obviously, burglars aren't in their right minds; because they came right by the dogs into the house. It seems that they had no problem; they very carefully cleared off the television before they stole it! If the dogs did bark, no one paid any attention to them; not even the burglars!!

This letter is mainly for those persons who, like me, felt that their dogs were good for security. Now, with the Dynamark security system, I know that even my dogs are safe.

Thanks again,
Well, It has happened again! Another attempted break into the restaurant. The alarm went off at 3:00 A.M. and Dynawatch called the Police after confirming that it wasn't one of us. By the time they arrived, the burglar was gone. He had thrown a cement block through the window with such force that it was imbedded in the opposite wall. He entered the building and was immediately picked up on the interior trap and fled as soon as the alarm sounded. The alarm had already reset so when the police officers went in the building before we arrived, they set the system off again…this time scaring the officer. While looking around the area, the police encountered a young man, very drunk, who claimed to be hitch hiking to New York state. He was covered with slivers of broken glass. This makes 7 times that the security system has protected our restaurant from burglary but the first time that anyone has been caught.

We certainly recommend the Dynaraark system as reliable and very effective. We also are very impressed with Dynawatch Central Station. Their professional rapid response notified the police even before we were notified. We originally had a telephone dialer for communication and it did its job but it did cause occasional problems. Dynawatch Central Station is by far superior.

Paul and I thank you again for your continued consideration and for suggesting Central Station Monitoring. It insures that our time away from the restaurant is as free of worry as possible.

Sincerely,
Because this is our second home and my husband works in New York City, I am often here alone. This afternoon I answered a knock at my door. A man asked to use my phone because he had had an accident. Somehow he made me nervous so I told him I would be glad to call the police for him but asked him to wait outside. He tried to push the door open. I was scared but had enough sense to push the "panic button" on our security system. He ran away…the police arrived but could find no evidence of an accident. Thanks to our system and you, I will never know what might have happened.
My husband and I want to thank you for the "Peace of Mind" you have given us this past year. We were certainly aware of the problems and break-ins in our area, but never dreamed that this would ever happen to us.

One evening after supper, we had gone out and set our alarm system on. Only to come home to our neighbors to inform us our alarm went off, they called the police, and found our garage door slightly open. The police told us later, they could find no force entry, but probably used a credit card to make their entry. Although the intruder was not apprehended and was frightened away, we feel that this system has proven its effectiveness and has given us a great feeling of security and comfort that no home should never be without.

Thanks again.
Let us start out by saying THANKS. We had our security system installed in our home on Octoser 29, 1984.

To continue our story, we were at our Church Bazaar on Friday November 2nd and while there we had an attempted break in. UNBELIEVABLE, in the same week! How we knew this happened was our neighbor had seen a person between our houses; and my cellar window was ajar, after I had secured them that afternoon.

Thanks to you the system has already paid for itself, and Peace Of Mind prevails. I sure hope people realize it CAN happen to them. We certainly look forward to a long relationship with you, and your company. Your service is beyond reproach and we feel like you are an old friend.

Please feel free to use our name as a recommendation (keeping with discretion of our system).

Sincerely yours,
Five years ago, between the hours of seven and nine a.m. while no one was at home, a burglar entered my home by cutting out a pane of glass in a window. A few pieces of expensive jewelry were taken, but the greatest loss was my camera equipment, among which were two cameras and several lenses which I used in my wetting photography business.

Although my homeowner's insurance covered most of the loss, it took quite some time before the case was settled. In addition, it was a big job filling out forms and checking everything thoroughly to see that I didn't overlook anything that had been taken.

Shortly thereafter, Bill Mickle of Dynamark Security Systems set up a security system for me which I have found to be very satisfying to me and my particular needs. I feel very confident now having the system in my home and it gives me more peace of mind to know I have better protection against something like this ever occurring again.

I highly recommend the company and quality service they have provided..

Sincerely,